Top Six Reasons to Love Haleiwa Alii Beach Park
Haleiwa Alii Beach Park, on the North Shore of Oahu, is the perfect spot for a beach day
By Cara Fasone

Whether my family is packing up spam musubi or getting a garlic shrimp plate at Giovanni's Shrimp Truck, Haleiwa Alii Beach Park is our favorite spot for a picnic.
Although there are many great beaches on the North Shore, Haleiwa Alii Beach Park is my favorite because it's the closest (coming from Leeward or town), it's not super crowded, my dogs can hang (on the low), there are turtles, a shallow sandbar for the keiki and lots of grassy spots to grill.  
Here are my top reasons to love Haleiwa Alii Beach Park:
 1. Alii Beach is Not Too Far Away
Coming from my mom's house in Mililani, Haleiwa is conveniently the first beach town you will hit on Kam Highway. I love the two-lane country road and driving past the pineapple fields of Wahiawa to Haleiwa.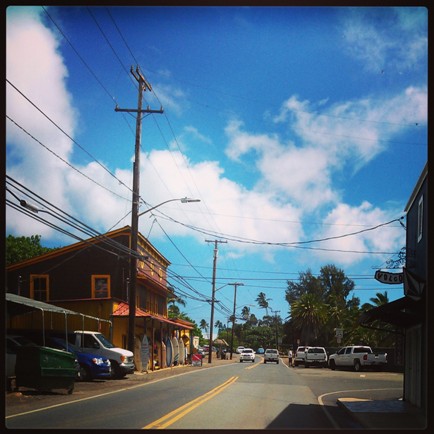 Haleiwa has a wonderful small-town vibe 
Photo By Cara Fasone
2. Lots of Room for Everyone
We love Haleiwa Alii Beach Park because it's not over-crowded with lots of space to lay out your towels and goza (Japanese mat).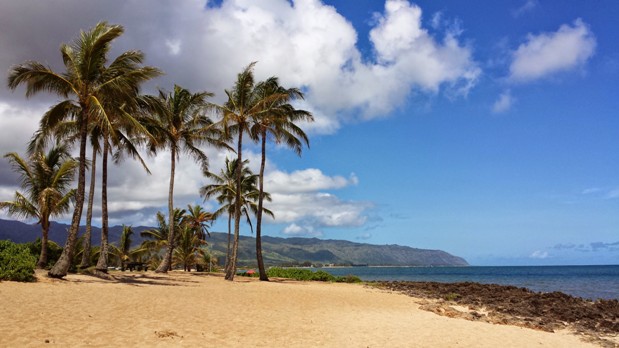 Perfect spot to lay out and catch some rays
Photo By Cara Fasone
3. Even Dogs…
Haleiwa Alii Beach Park is country, where everyone is chill and non-confrontational. We always bring our dogs and no one says anything.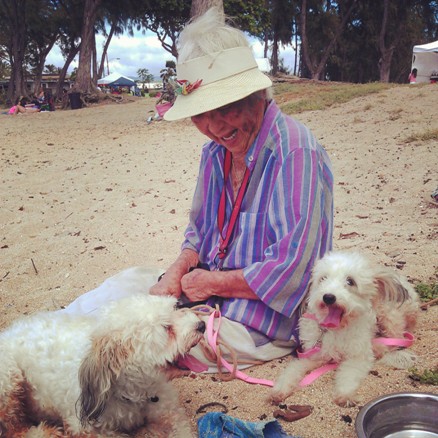 My grandma with our dogs, Dottie and Ziggy
Photo By Cara Fasone
4. There is Surf and Calm Water
Haleiwa Alii Beach Park has something for everyone. If you like a bit of waves, there are some. If you prefer shallow, calm water, just behind the John K. Kalili Surf Center (once the set of Baywatch Hawaii), is a sandbar that is perfect for kids.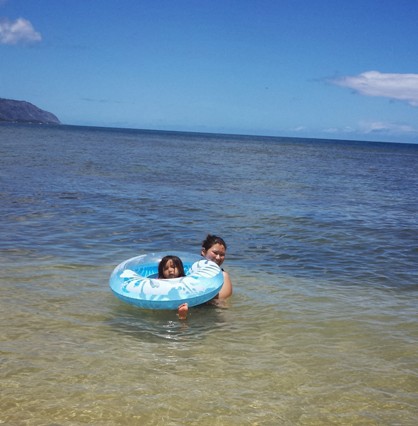 Audrey loves the beach
Photo By Cara Fasone
5. Great Spot for Turtle Sightings 
I almost always see turtles when I visit Alii Beach. This time one was resting on the shore.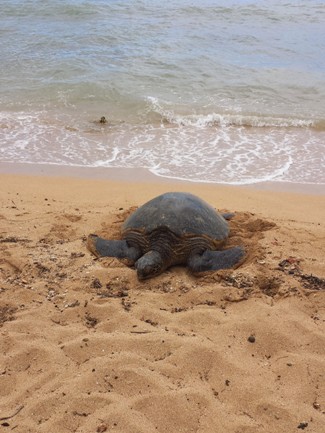 This honu is enjoying its day too
Photo By Cara Fasone
6. Time to Grill and Chill
On my last visit to Haleiwa Alii Beach Park, my mom marinated her famous Guamanian chicken wings, YUM! Haleiwa Alii Beach Park is also the perfect place for a bbq, big or small.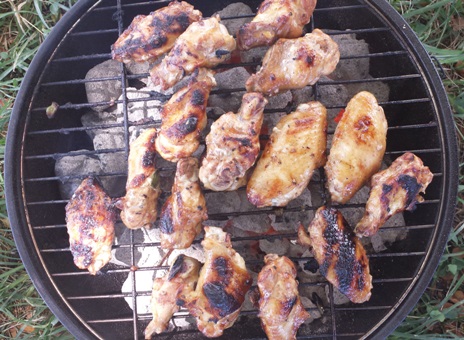 These wings are marinated with shoyu, lemon, garlic, green onion, and ginger
Photo by Cara Fasone
Some of my fondest memories are making the drive out to Haleiwa town for a picnic. What are your favorite memories of Haleiwa?
Related Articles
The Best North Shore Shrimp Trucks
Hawaiian Traditions at Pokai Bay
---
Return to the top of "Top Six Reasons to Love Haleiwa Alli Beach Park"

Return to the "Lucky We Live Hawaii" Page