Lucky We Live Hawaii
(Hawaii Landmarks)
By Cara Fasone

"Lucky We Live Hawaii" is a Hawaiian saying that islanders use to show their gratitude for being able to experience things you could only know if you live in Hawaii. Not only is #luckywelivehawaii a popular Hawaii hashtag, it also represents local pride and thanks for Hawaii's natural beauty.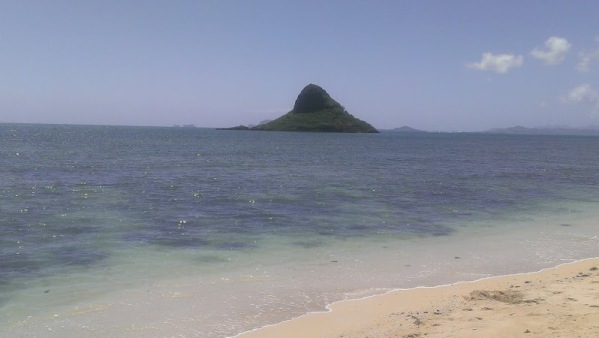 Beautiful Chinaman's Hat
Photo By M. Keala Milles, Jr.

Lucky We Live Hawaii features the must-see Hawaii landmarks and places that make us take a stand back and take a moment to honor (and blog) our islands.
Related Articles
Hiking Hawaii's Most Famous Trail, Diamond Head

Top Six Reasons to Love Haleiwa Alii Beach Park

The Big Island of Hawaii:  Kona to Hilo

The Best Hawaiian Island for Sunsets

Hawaiian Traditions at Pokai Bay
"Walls" in Waikiki, a Rite of Passage

---
Return to the top of "Lucky We Live Hawaii"

Back to the Hawaiian-Culture-Stories.com Home Page