Makapu'u Lighthouse Trail: 
An Easy Hike with a Gorgeous View 
Makapu'u Lighthouse trail offers exercise with a view for all skill levels
By Cara Fasone
I've never been a hiker. As a kid my 6th grade class went on a hiking field trip and I was asked to stay behind (I was a fat kid and I still am!) In an attempt to keep active and boost my online dating matches (everyone loves hiking), I've decided to give the trails a try.

Multiple friends recommended Makapu'u Lighthouse trail as the perfect beginner hike for a couch potato like me. Although there is a bit of an incline, the trail is paved and for the most part is easy, with much better views than the gym.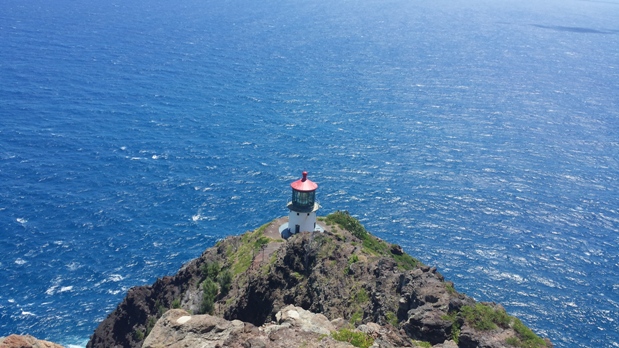 Makapu'u Lighthouse from the trail
Photo By Cara Fasone
The Details
The Makapu'u Lighthouse trail is located on the Windward coast of Oahu within the Kaiwi State Scenic Shoreline. 
It is about 2 miles round-trip and takes a little over an hour to complete.
Warning:  It can get hot; bring sunscreen, a hat, and water! Also there are no bathroom facilities!

Gorgeous views of the Windward side
Photo by Cara Fasone
The Views
The beautiful views of Kokohead Crater, the lighthouse, and the blues of the ocean amazed me. I've lived on Oahu most of my life and have never been to this lookout point. This spot is perfect for both locals and tourists.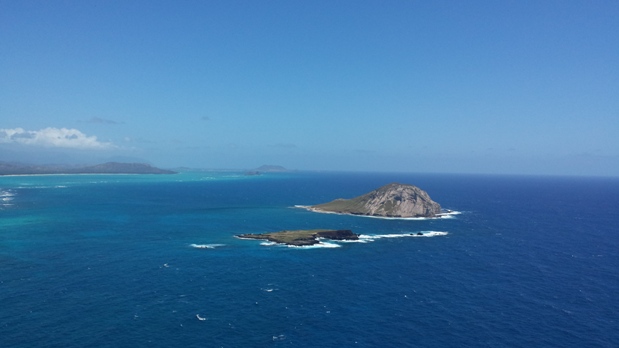 View of Rabbit Island
Photo by Cara Fasone
One of my passions is discovering new things, this was an incredibly rewarding (and easy) hike. Makapu'u Lighthouse trail is the perfect starter hike for all ages and skill levels. It is still a bit of a workout, but the view is well worth it!
 Where are your favorite easy hikes on Oahu?
Related Articles
---
Return to the top of "Makapu'u Lighthouse Trail"
Return to the "Lucky We Live Hawaii" Page