The "Secret" Westside Dipping Sauce
The "secret" dipping sauce at Waianae's old Tasty Freeze is worth a drive to the Westside
By M. Keala Milles, Jr.

One of the best, most beloved Hawaiian delicacies is a recipe I have yet to master.  I've tried as many have, but this very simple condiment is quite an elusive dipping sauce, drenching sauce if I have it my way.
That's right, one of the best things you will ever eat in the entire state of Hawaii--the hero of my Waianae summers--is something you dip your fries in, and it is called: Westside Sauce.
The Old Tasty Freeze

I can only begin to describe "Westside Sauce" as a mustard-mayonnaise mixture that Tasty Freeze served with fries.  Not on the side in little tear-open Hunt's ketchup packets. Not in a tiny paper ramekin.  Literally they spoon it up in the same small, thin, waxy-paper pouch you get with an order of fries.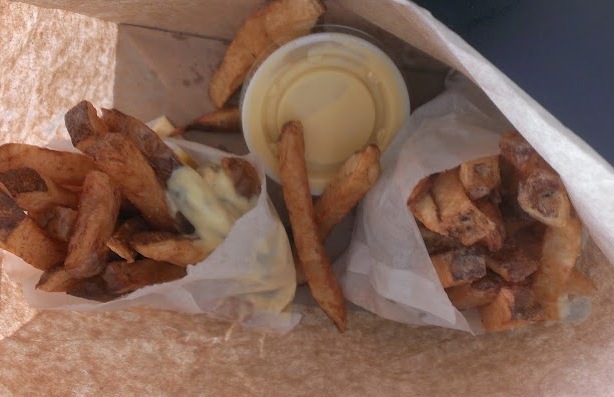 Waianae's famous "Westside Sauce"
Photo by M. Keala Milles, Jr.

Extra sauce on the side for dunking
Photo by M. Keala Milles, Jr. 


It is covered in sauce, kind of like In-n-Out's "animal-style" fries with their Thousand Island dressing. To describe this—most-favorite-of-all Hawaiian recipes—as a "mustard-mayonnaise mixture" doesn't even do it justice because even that isn't accurate.

That's what I mean when I say that I've tried.  My brother and I used to attempt to make the Westside dipping sauce at home, but it just wasn't the same.  
 I like food.  All kinds of food.  Not a glutton by any stretch of the imagination, but I want to experience as many flavor profiles as I possibly can.  Fortunately, living in San Diego I have a lot of options; and while my every-day, healthy California diet generally consists more of olive-oil-wilted spinach than grease-wilted French fries, I will almost always choose the latter if it accompanies that exotically simple condiment from my second home, Waianae. 
The Tragic End
I don't know who owned the place or where the Westside dipping sauce recipe came from, but it was still a popular burger stand all through my childhood.  A couple years ago, the Tasty Freeze establishment finally got new ownership and the name and menu changed a little.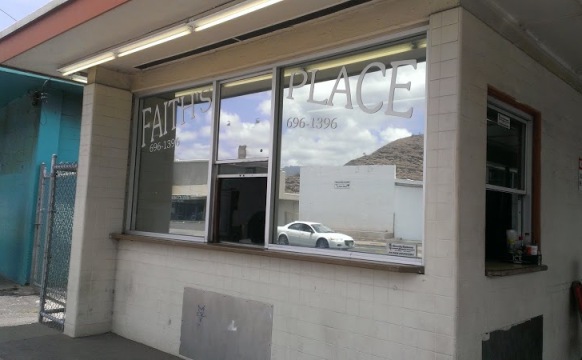 Faith's Place keeps the "Westside Sauce" alive
Photo by M. Keala Milles, Jr.

Faith's Place

Fortunately the new establishment--"Faith's Place"--keeps tradition alive serving burgers and fries with that iconic Westside Sauce I recall from my youth.  
Thankfully, just about every diner on the Westside serves a version of this dipping sauce; and its close enough to satisfy the craving—especially with garlic fries (just make sure they serve your fries tossed in real garlic and not garlic powder). 
Trust me.  Broke da mouth!
Do you like sauce on top or on the side?

Related Articles
Hawaiian Traditions at Pokai Bay
The Best Hawaiian Island for Sunsets

The Best North Shore Shrimp Trucks
---
Return to the top of "The Secret Westside Dipping Sauce"

Return to the "Local Kine Grindz" Page